Summer is (finally) in full swing, which means wedding season is officially underway! If you're stumped as to what to get the couple who already has it all, gifting them something custom-made will add a personal touch they'll be sure to love. Though going off-registry can feel a bit risky, if you're reasonably confident about how well you know the couple's tastes, a unique, handmade gift is an extra special way to commemorate the exciting occasion. But don't fret – a handmade gift doesn't mean you have to pull out the glue gun and safety scissors! Let Etsy's wide variety of independent shops help you find the perfect gift the happy couple will be sure to treasure forever. And to make things even sweeter, we're celebrating Etsy's 13th birthday with a site-wide sale – find something wonderful for the bride and groom (and maybe something for yourself, too!) at 10-60% off!
For the Explorers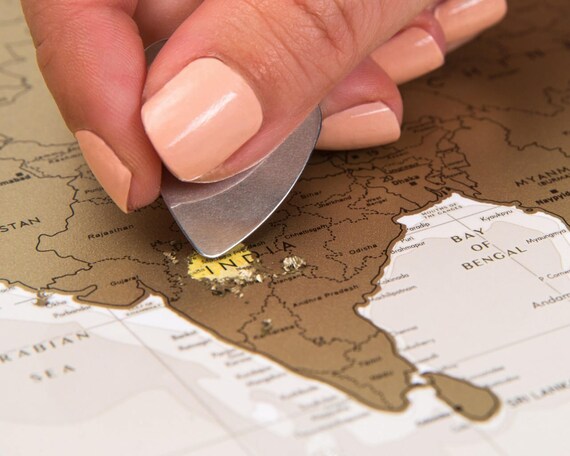 For the bride and groom that share a love of travel, a world map that lets them display all of the places they've been and wonders they've seen is not only a unique, thoughtful gift, but is also a beautiful conversation piece for future guests and visitors to their home. As an added bonus, it may also act as a helpful planning tool when they're trying to decide on their next destination – they need only look at the countries still covered in foil to unlock their next adventure.
Scratchable Travel Map
Push Pin Travel Map
For the Audiophiles

Do you know the couple's favorite song, or the song they've chosen for their first dance? If the lyrics are especially meaningful to the bride and groom, why not capture the memories of their first time out on the dance floor as Mr. and Mrs. with a personalized, unique art piece they can hang in their home? Many shops offer custom quote and lyric prints – choose a font and style that will fit in with the couple's existing décor to create a keepsake that will stand out on their walls.
Custom Quote Art Print
Custom Quote Personalized Print
For the Honeymooners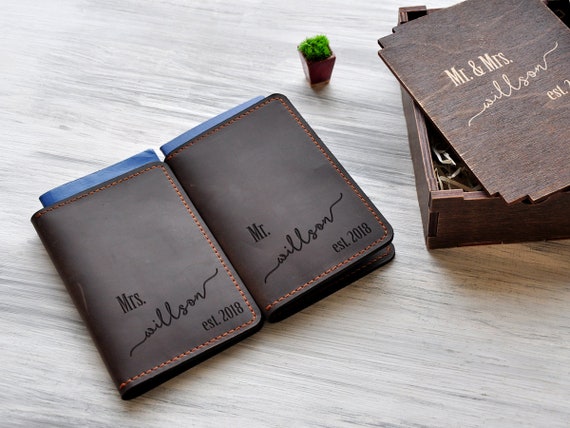 For the couple taking off on their honeymoon shortly after the wedding, a personalized passport cover and luggage tag set is more than appropriate – not only is it something practical they can make use of right away, but it is also a sentimental keepsake that will remind them of the excitement of their first trip together as husband and wife every time they hop on a plane.
Custom Luggage Tag and Passport Cover
Custom Leather Luggage Tags
For the Homeowners

Did the bride and groom recently move into their first house? Or have they been sharing an address for years and need something new to symbolize this next stage in their lives? A customized doormat is the perfect way to announce this new chapter to all family, friends, and visitors to their home – opt for a simple message or the family name for a classic look, or if you know the couple well, a sentimental or quirky quote might be more their style.
Custom Last Name Doormat
Funny Welcome Mat
For the Bookworms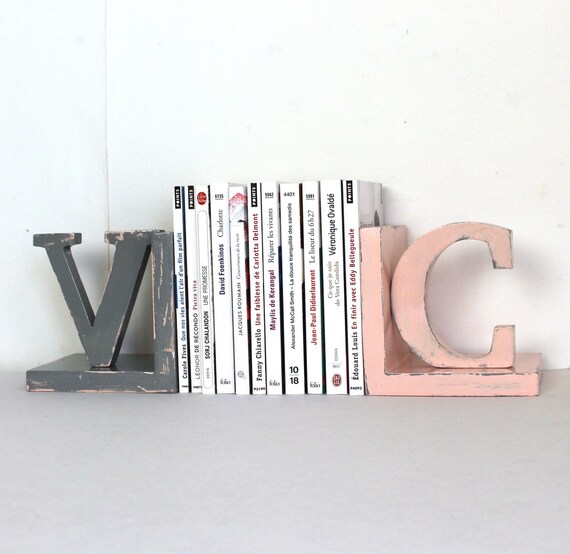 Know a couple with their own personal home library? For the bride and groom with a seemingly endless literary collection who always seem to have their noses in a book, a set of handmade bookends is a special gift with a personal touch. Not only will they add visual interest to their shelves and help to keep rows neat and orderly, but bookends also come with a sweet symbolism: they each serve to complete the other, which is a heartwarming sentiment to pass on to the happy couple on their wedding day.
Custom Wooden Letter Bookends
Gold Dipped Large Concrete Letters
For the Cheese Connoisseurs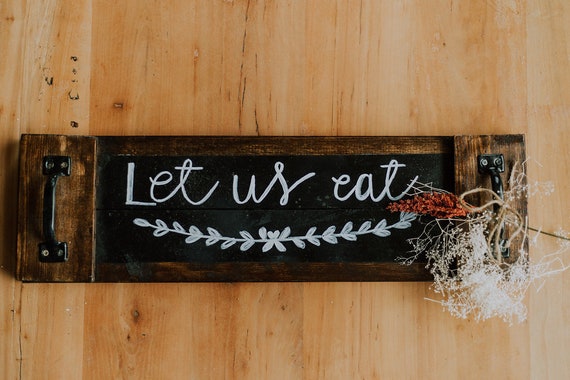 For the couple that appreciates the finer things, a customized serving tray will no doubt be an excellent addition to their home – it's a versatile gift that can be put out on display for family get-togethers, used as a cheese board for game nights, a serving tray for breakfasts in bed, or be the centerpiece charcuterie plate for when they host classy dinner parties. Chalkboard trays are especially handy since they can be customized for the occasion or used to label the assortment of meats and cheeses for guests.
Chalkboard Serving Tray
Wooden Cheeseboard with Chalkboard Center
For the Wine Enthusiasts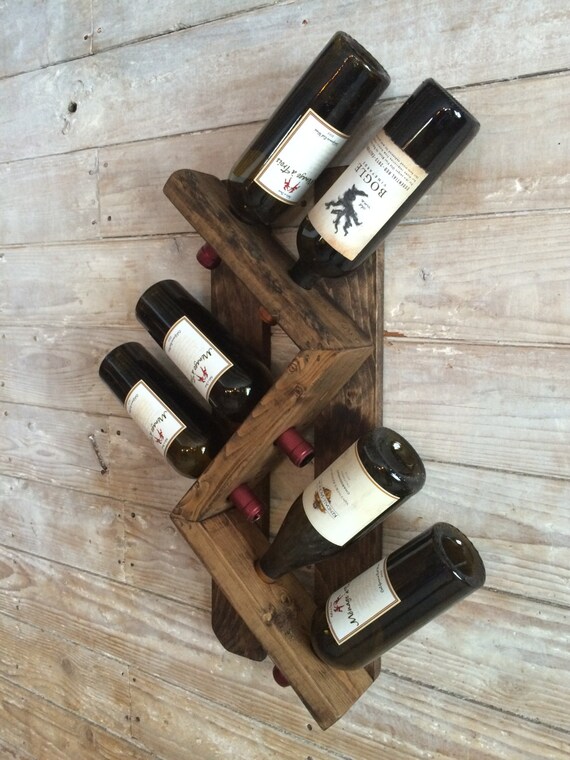 To help the bride and groom celebrate the many upcoming milestones they have to look forward to, an assortment of custom labels attached to a selection of their favorite wines is the gift that keeps on giving: each time they open a bottle they'll be reminded of their wedding day while also toasting to a new highlight in their lives. A custom wine rack to display their special collection is a lovely addition to the gift, and a wall-mounted rack is a bold addition to their home décor.
Milestone Wine Labels
Wall-Mounted Wine Rack
For the Greenthumbs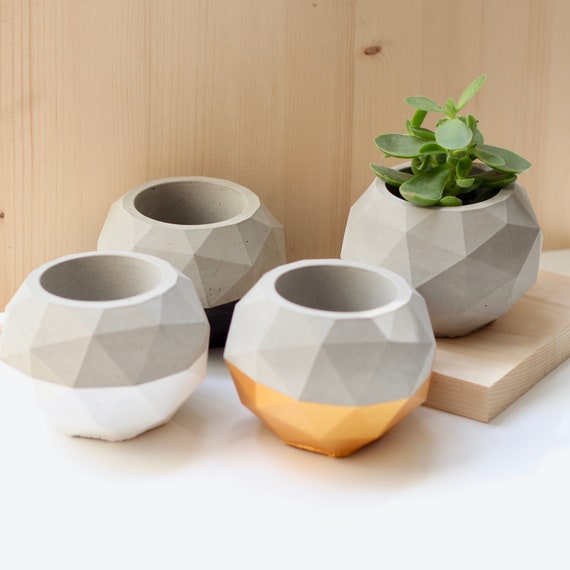 For the couple with a gift for gardening or a love of greenery, a set of decorative planters will help them create the indoor garden of their dreams. Whether they choose to line a windowsill with succulents, start a cacti collection, or grow their own fresh herbs, a smaller set will be the perfect fit. If the bride and groom already have a house full of larger plants, a minimalist planter stand is a great way to elevate, both literally and figuratively, the look of their indoor blooms.
Geometric Concrete Planter
Mid Century Modern Plant Stand
For the Homebodies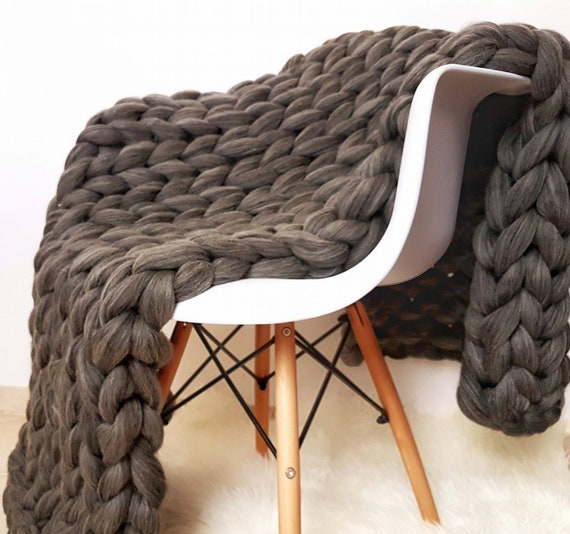 Do you know a couple that would rather snuggle up on the couch together with plenty of snacks and a good movie or two than go out on the town? For those who prefer to stay cozy indoors, a custom-made throw blanket is a great gift to make sure they stay warm and comfortable for their nights in. A chunky wool knit blanket in a neutral color is a bold, modern accent to any room, or a handmade patchwork quilt is a classic addition they can keep in the family and pass along to future generations.
Chunky Knit Wool Blanket
Custom Pixel Heart Quilt
For the Whimsically-Inclined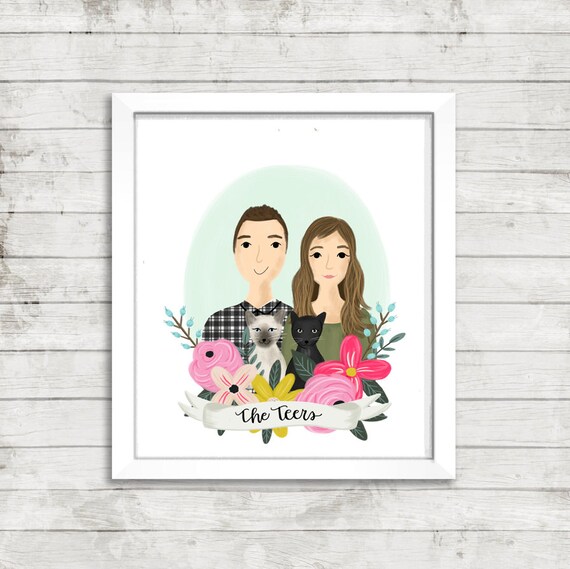 For those who have quirkier tastes or who share a love for everything twee, an illustrated family portrait couldn't be more perfect – many shops will involve you in the design process so that you can incorporate colors and designs that will suit the couple's home, and beloved furry friends can also be included in the piece. This is a unique way to capture a moment in time for the bride and groom, and as their family expands and their looks change over the years, they can add to the portrait series if they want to start a special family tradition. For an extra precious option, a cross stitch portrait is especially adorable.