Game on, holiday shoppers—the stores are officially rolling out the sales, and it's time to plan your holiday shopping strategy. First up: Black Friday. Love it or hate it, this is a day for deals. Here are our 10 best Black Friday shopping tips to help you best navigate the wild crowds and survive this day of savings.
Bonus tip: Get a head start by checking out our best Black Friday sales 2016 and start making your shopping plans!
1. Make a plan. When it comes to navigating Black Friday mobs, the worst thing you can do is wander. Do your research. Check the ads. Know the items you want most and where to get them. Here's a Black Friday Printable Shopping List to help you plan what to buy, where to find it and who has the best prices.


Source: keepitneat
2. Be the earlier early bird. Thanksgiving is the new Black Friday, so to get the best doorbusters, prepare to show up before midnight on Thursday. To find the most coveted sale items, you might need to take a break from the turkey and head to the stores after dinner. Not a bad way to burn calories, right?


Source: michaelkonik 
3. Bring your posse. If there's more than one must-have doorbuster on your list, recruit help and spread out. Since it's nearly impossible to snag all the deals you want on your own (especially if they're marked "limited quantity"), get your friends and family to help you succeed. Tip: Bribe them with Starbucks. And donuts.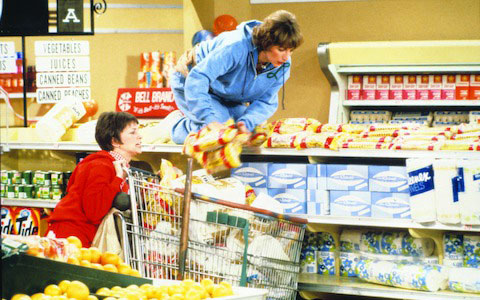 Source: slightlyqualified 
4. Prep your smartphone. It's your new BFF on Black Friday. Your phone will help you coordinate your plan of attack (Google Maps, anyone?), find your shopping partner if she goes missing, and help you track down deals. Check out Google Play or the iTunes app store for apps that allow price comparison, in-store coupons and even barcode scanners.


Source: pandodaily
5. Know the prices of what you want most. In fact, take the ads with you. If there's a discrepancy in the store, you have the ad to back you up. Don't forget to ask retailers about price matching. And if multiple stores have comparable prices, go with the one that has the best return policies.


Source: delimiter

6. Skip the non-deals. Duh, right? I mention this because Black Friday is famous for huge discounts on high-ticket items, like electronics, but it's not necessarily the best day for other deals. Big screen TVs may be selling at rock-bottom prices, but scarves, sweaters and leggings may not. Don't settle for anything less than 40% off.


Source: winemakernotesblog
7. Prioritize. If you're flying solo, make a list of your most-wanted deals, decide which one you want most and put all your eggs in that basket. If you manage to land that item, move on to the next.


Source: bitrebels
8. Energize and hydrate. If you're scoring deals, you're not going to want to take a lunch break. Pack protein-rich snacks like trail mix, beef jerky, and granola bars along with a bottle of water you can refill. Even drive-thrus get backed up on Black Friday.


Source: webmd
9. Avoid major cities. If you live in the heart of the city where mobs are especially huge, consider shopping in the burbs. While Black Friday is a chaotic event no matter what, location can make a difference in getting one of your must-have deals or not.


Source: nydailynews
10. Skip the lines and shop online. Avoid the crowds altogether and find Black Friday deals online. You might not score doorbusters, but you'll save a ton of time and probably just as much money since you can use coupon codes with sales. You can also take advantage of perks like free shipping and gifts with purchases.

Source: goldenwestcollege
Best of luck as you fight the crowds and take on the madness! Any other shopping tips you'd like to share?