Introducing the NEW Coupons.com App
Get groceries. Get paid.
CASH BACK OFFERS
By submitting my mobile phone number, I consent to have Coupons.com send me a text message with a link to the Coupons App. I understand my mobile carrier's standard text messaging and web access charges may apply.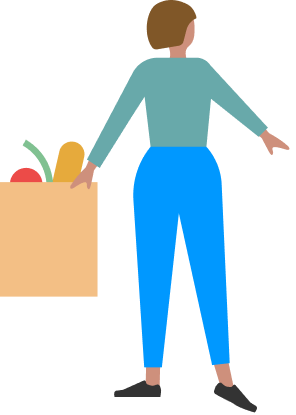 Save where you shop.
Love Target? Our offers are good there! Prefer Costco? There, too. Wherever you shop, from Whole Foods to Instacart, use our cash back offers to earn real money—just get itemized receipts or link your loyalty cards.
No minimum payout.
If you get $2.50 back on Wholly Guacamole from and it's sitting in your PayPal account, you can get your money, honey! There's no balance you have to hit to get your cash. Just be sure you've verified your phone number— here's how.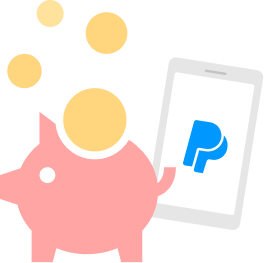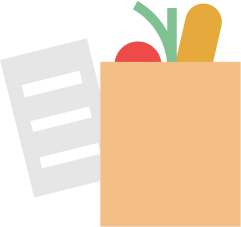 Choose how to redeem.
Two options: Submit a receipt after your purchase OR link your store loyalty cards for automatic cash back—a great option if you don't want to deal with receipts.
Watch our app in action.
Meet Great-Grandma Betty, Gramps and other legendary savers.
Answers to Your

Most-Asked Questions
When you open the Coupons.com app, we'll ask you to verify your phone number so we can put cash back in your PayPal account. Just enter your phone number and we'll text you a verification code. Enter the code in the app to complete the process.
Easy, peasy. Just follow these steps in the app:
Tap Redeem and find the store where you made your purchase
Tap Submit Receipt and follow the prompts to take the pictures of your receipt
Be sure your picture is complete from top to bottom
Be sure your cash back offer items are listed clearly on the receipt and that you activated them before purchase
Could be a few reasons:
The receipt was blurry or items were hard to read.
The receipt didn't have all of the information we need, including the retailer name, receipt total, and purchase date.
The purchase didn't qualify for cash back.
The offer wasn't activated prior to purchase—or it was expired.